Copper Sinks of Santa Clara
In pre-colonial times, local Indians mined for copper in various regions of Mexico including the state of Michoacan in Central Mexico and used it to manufacture all kinds of wares and artwork. In 1538, the Spanish missionary, Vasco de Quiroga, established various schools, hospitals and libraries to educate and care for the local Indians of Central Mexico. In Michoacan he came to be regarded as "Tata" Quiroga, where he taught local Indians to work wood and copper in a more efficient manner. In the town of Santa Clara del Cobre, copper smithing became the town's mainstay, eventually making it famous for these skills. By the 17th century, a great demand for hand hammered copper kettles (pre copper sink) made in Santa Clara, largely supported the economy of the entire town. By the 20th century, however, the demand for these kettles almost disappeared to the point where only a few trained craftsmen were still capable of producing objects of high quality in the traditional way.
Copper mined in Mexico since pre-colonial times was used to make art, as well as practical wares. Hand-hammered copper kettles were in great demand in 17th century Mexico, and this technique was used to make copper sinks in the 20th century.
In the 1940s, artisans in Santa Clara renewed interest in traditional hammered copper crafts, which popularized the copper sink. Artisans that produced traditional copper kettles started producing also more decorative plates, copper vases, sinks and stylized copper containers.
Artisans make the copper sinks in three main styles: bathroom, kitchen and bar/prep sinks. They can also be crafted in a farmhouse apron style, which has an exposed panel in the front, but is otherwise under-mounted or dropped in.
The hammered pattern featured in Mexico's copper sinks ages over time. As the exterior ages, oxygen darkens the surface, creating a finish known as a patina. The patina has antimicrobial properties that kill pathogens like e-coli and staphylococcus after two hours. Better quality sinks are made of at least 98 percent copper, are lead free, and use a minimum 18-gauge thickness to ensure the sink retains its shape.
The natural patina of a Mexican copper sink needs very little care beyond soap and water. Harsh chemicals may remove the patina, and acids such as lemon juice can leave pink marks. Copper sinks covered with a wax coating will need to be waxed every few days, and lacquered finishes will wear off over time. To retain a shiny copper finish, a copper cream can be used. In all cases, strong cleaners should be avoided.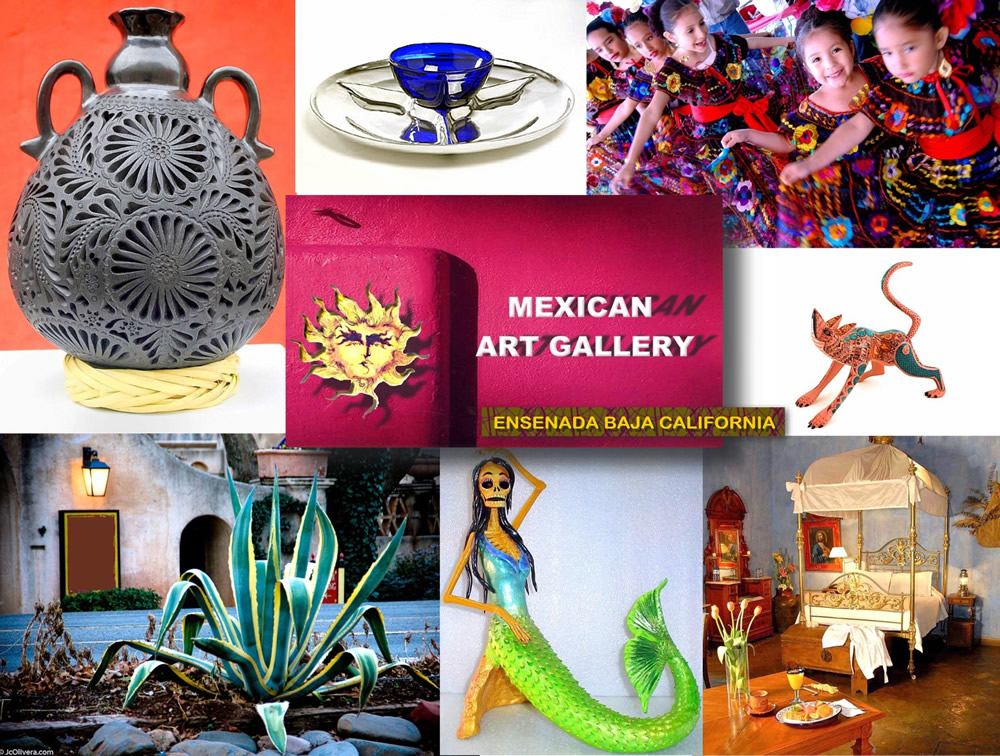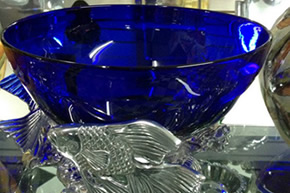 Pewter is a wonderful metal with a long history. The origin of the word Pewter is not fully known, but it is probably an English modification of the word spelter. It was adopted with only slight variation by most of the continental European nations. Some people think of Pewter as a cheap substitute for Sterling silver but this it is not. Pewter is a splendid metal...
Read More
In each country or culture where kites have been used, the people there developed special names for them. These names reflected the ideas that people had about their kites, the way they looked, or the reasons they flew them. In English, the word "kite" is also the name of a graceful bird. In Mexico, the word for kite is "papalote". That's also the Mexican...
Coming Soon